The mission of CDLI is to work with faculty, staff, and students to create transformative learning experiences with technologies that evoke creativity and innovation in the fields of education and human ecology. We look forward to collaborating with you on future initiatives.
CDLI has four focus areas for the 2023-2024 academic year: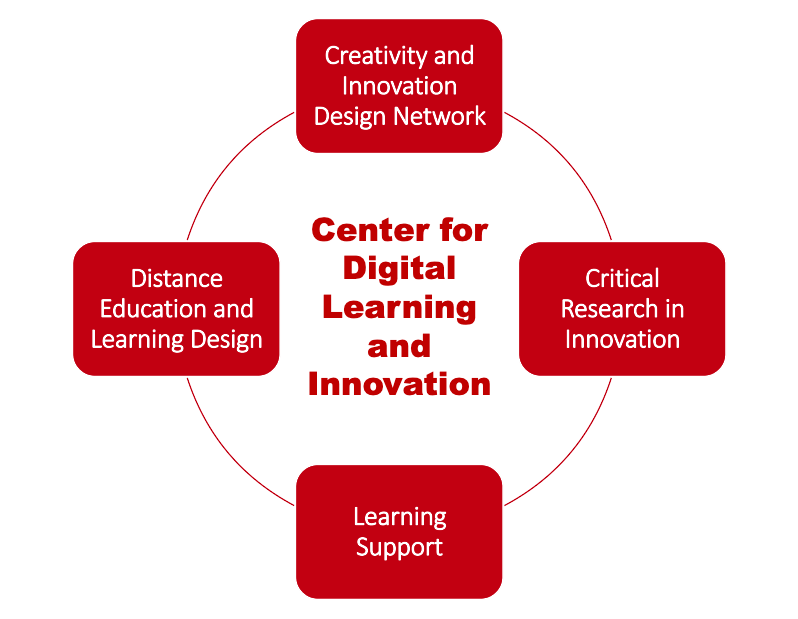 These areas were developed to advance the mission of the center by engaging faculty, staff, and students in learning experiences, professional development opportunities, and global conversations focused on research. We are so excited to grow our digital footprint with you. Please join us in this effort and let us know how we can support your work with technology and innovation at EHE!